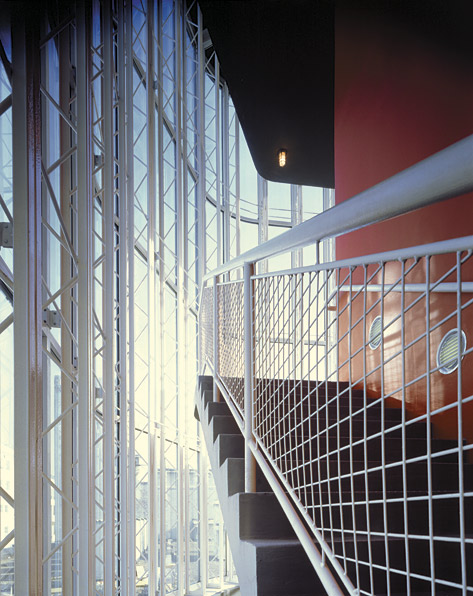 "Charles Gwathmey, an architect known for his influential modernist home designs and famous clients, has died. He was 71.

Gwathmey died of cancer Monday in Manhattan, said his stepson, Eric Steel.

The architect formed the firm of Gwathmey Siegel & Associates with Robert Siegel in 1968. Along with homes, their projects included a controversial overhaul and addition to New York's Guggenheim Museum.

Gwathmey's homes, many in Long Island's wealthy Hamptons area, are notable for their unorthodox geometrical designs and complex use of space. His clients included Jerry Seinfeld, Steven Spielberg and David Geffen.

Gwathmey believed that even a relatively small home could be as important a work of architecture as a palace or skyscraper. One of his most famous was a modest dwelling he designed for his parents when he was still in his 20s.

"They're as viable and as critical to the history of architecture as any other building," he told PBS' Charlie Rose in 2000.

The best homes, he said, "have a spirituality which is unforgettable. In other words, if you went to any of those buildings, you'd remember them for your life."...Continue Reading Article..."
It is sad that I had to post this as a way to expose my readers to his work. Here are some quotes directly from his firms profile:
"...At its most basic, architecture is a response to fundamental human needs-a way of organizing space while meeting practical demands. At its most exalted, architecture can introduce new perspectives and new dynamics, reinvigorating both landscape and cityscape....
...Every new building, every adaptive reuse, every site must address and acknowledge a pre-existing context. At the same time, however, every structure and every intervention-whether radical or reverential-ultimately changes the context. The only question, then, is whether the inevitable change will be for better or worse; whether context will become a synonym for stagnation or a spark that ignites redefinition...."
I encourage you all to visit his firms website and search his name. This is definitely a sad loss in the world of Architecture.